Thursday, Apr 16th with Kore Technologies.

How to Bridge the Gap between MultiValue and Microsoft SQL Server


Click to view the presentation
If you have been looking for the easiest, and fastest way to integrate your MultiValue data with Microsoft SQL Server then you donít want to miss this product demonstration, presented by Mark Dobransky, co-founder and managing partner at Kore Technologies.
Join us to find out how you can quickly deploy a SQL Server data warehouse from your MultiValue database using Kourier Integrator for U2 and SQL Accelerator. We will demonstrate how Koreís products, combined with Microsoft Integration Services, simplify and automate the process of building and maintaining a data warehouse that you can use as the foundation for your business intelligence solution.
You will also learn best practices and effective techniques for building your data warehouse such as:
Efficient relational database design
Normalizing multi- and sub-values
Managing near real time database updates
How to avoid common problems and pitfalls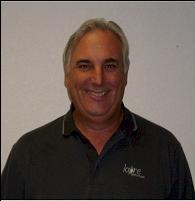 Mark Dobransky is Co-Founder and Managing Partner of Kore Technologies, a software and service provider founded in 1999 to develop Enterprise Integration and Web Solutions for MultiValue environments. Mark has been working in the software industry for over 25 years, primarily using MultiValue and Microsoft Technologies to develop tools and applications for manufacturing and finance. Heís a MultiValue technology expert, specializing in integrating other applications with MultiValue systems. To facilitate this, Mark developed Kourier Integrator, an application that enables enterprise applications to exchange data with any computer in the world in several data formats including: XML, tab-delimited, fixed length, and HTML.


Afternoon Session - 3:00pm to 5:00pm
The afternoon session will include a very detailed product demonstration and include plenty of time to delve under the covers and into the details to answer your technical and product questions.
Networking Hour (Lounge) - 5:15pm to 6:15pm
Dinner - 6:30pm to 7:30pm
Evening Presentation - 7:30pm to 9:00pm
The evening session will include a higher level presentation and product demonstration that focuses more on the product benefits, features, and return on investment.